Pegasus Home Health Care, Inc. is accredited by The Joint Commission and licensed by the California Department of Health, and has been providing medical home health care for patients and their families since 1994.
Pegasus Personal Care, Inc., is licensed by the California Department of Social Services as a Home Care Organization to provide non-medical support and care, including assistance with Activities of Daily Living, and has helping clients continue living safely at home with dignity and comfort since 1994.
We pride ourselves on winning patient outcomes with an outstanding reputation of providing quality care. As a leader in the industry, Pegasus sets high standards achieved by some of the finest professionals in the business whose one main goal is improving the lives of patients and their families.
Pegasus is run by the unstoppable mother-daughter team of Pamela Spiszman and Kimberly Moss. Family caring for family — that's what makes Pegasus so special.
---
Pamela Spiszman, RN, MBA President, Founder, CEO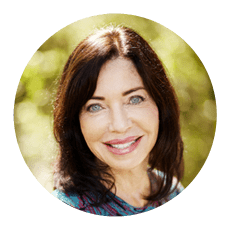 Email · LinkedIn
Even as a young girl, Pamela Spiszman knew what her life goal would be – to make a difference. Her desire to care for others led her to volunteer as a teenager in a convalescent home. It was at this time that she knew nursing would be her calling. Obtaining her RN, then her MBA, Pamela worked alongside some of the best of the best in critical care, emergency management, and oncology at Los Angeles area hospitals. She also had the invaluable opportunity to work directly with Dr. Grossman at the Grossman Burn Center.
Pamela became intrigued with the concept of Home Health Care through a colleague. "It was a beautiful concept — the opportunity to care for people while keeping them in their homes." I knew this was what I wanted to do. The opportunity to truly make a difference, to facilitate families being able to care for their loved ones with dignity, comfort and the highest quality care."
Pamela founded Pegasus Home Health Care in 1991 with just a small staff of three people. Today, she has created a team of 80 professionals and hundreds of clients that depend on and are embraced by the Pegasus Family.
At the core of who she is, Pamela has always been driven by a need to inspire and be an agent for change. Her mentor, Lance Secretan, instilled in her the ability to accomplish just that. Her vision to create a community that would support and care for those in need is, today, Pegasus Home Health Care.

---
Kimberly D. Moss, Vice President & COO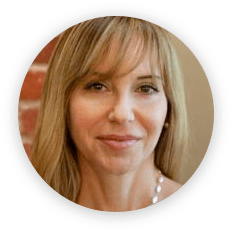 Kimberly joined Pegasus in 1995. The mother-daughter team always knew that they were destined to work together. They sharethe same passion, the same commitment and same goals for their company and their clients.
As a young girl, Kimberly followed in her mother's footsteps, volunteering at nursing homes throughout her high school years. She chose business as her professional suit going on to be highly successful in the corporate world of building and development.
But, like her mother, her desire to care for, inspire and support families and people in need, led her to join her mother and Pegasus Home Health Care in 1995.
Kimberly's entrepreneurial spirit coupled by her passion to care, has fueled Pegasus to create specialty programs including community outreach and special services for families of children with autism.