When selecting the best home health care provider to meet your needs, Pegasus encourages patients and families to ask several questions in order to make the most informed decision. We also strongly encourage seeking input from your physician as we pride ourselves in working closely with both the doctors and families in each situation.
Below are guidelines and questions that should be asked as put forth by the National Association for Home Care. Pegasus welcomes the opportunity answer all of these questions.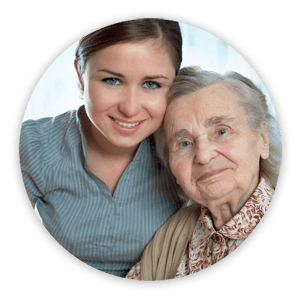 How long has the provider been serving the community?
How does the provider select and train its employees
Are the employees background checked, bonded and insured?
Does the provider include the patient and his or her family members in developing the plan of care? Are they involved in making care plan changes?
What procedures does this provider have in place to handle emergencies?
How does this provider ensure patient confidentiality?
Is the patient's course of treatment documented?
Can the home care provider to supply you with a list of references, such as doctors, discharge planners, patients or their family members, and community leaders who are familiar with the provider's quality of service?
Is the home health care agency licensed and certified?
---

It is also important that individuals take advantage of consumer protections that currently exist to promote high quality care. Fortunately, there are new, emerging ways to measure quality home care: consumer ratings and clinical performance measures. Consumer ratings, or "consumer satisfaction" information looks at home care from the consumer's point of view. Clinical performance measures look at how well regulated home health agencies provide care for some of their patients. The measures provide information about patients' physical health, and whether their ability to perform basic daily activities improved. Quality information can be found on the Federal Government Medicare website. This section entitled Home Health Compare reviews what measures matter most to you and compares those measures for all the agencies. www.medicare.gov.
Federal law requires that all individuals receiving home care services be informed of their rights as a patient. Following is the patient bill of rights the National Association for Home Care (NAHC) has developed, based on the patient rights currently enforced by law.
---
Home care patients have the right to: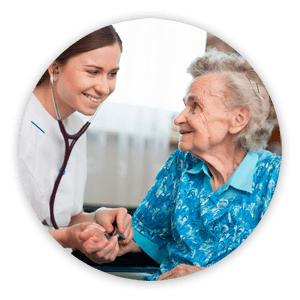 Be fully informed of all his or her rights and responsibilities by the home care agency;
Choose care providers;
Appropriate and professional care in accordance with physician orders;
Receive a timely response from the agency to his or her request for service;
Be admitted for service only if the agency has the ability to provide safe, professional care at the level of intensity needed;
Receive reasonable continuity of care;
Receive information necessary to give informed consent prior to the start of any treatment or procedure;
Be advised of any change in the plan of care, before the change is made;
Refuse treatment within the confines of the law and to be informed of the consequences of his or her action;
Be informed of his or her rights under state law to formulate advanced directives;
Have health care providers comply with advance directives in accordance with state law requirements;
Be informed within reasonable time of anticipated termination of service or plans for transfer to another agency;
Be fully informed of agency policies and charges for services, including eligibility for third-party reimbursements;
Be referred elsewhere, if denied service solely on his or her inability to pay;
Voice grievances and suggest changes in service or staff without fear of restraint or discrimination;
A fair hearing for any individual to whom any service has been denied, reduced, or terminated, or who is otherwise aggrieved by agency action. The fair hearing procedure shall be set forth by each agency as appropriate to the unique patient situation (i.e., funding source, level of care, diagnosis);
Be informed of what to do in the event of an emergency; and
Be advised of the telephone number and hours of operation of the state's home health hot line, which receives questions and complaints about Medicare-certified and state-licensed home care agencies.
NAHC's affiliate, the Hospice Association of America, has developed the following model bill of rights for all individuals receiving hospice care. It also is based on patient rights currently enforced by law.