In-home skilled medical care is designed to treat individuals in the comfort and safety of their own home. In-home care has been proven to result in optimal healing and recovery from illness or surgery. By establishing in home care services, patients can shorten their stay in hospital or other acute care settings.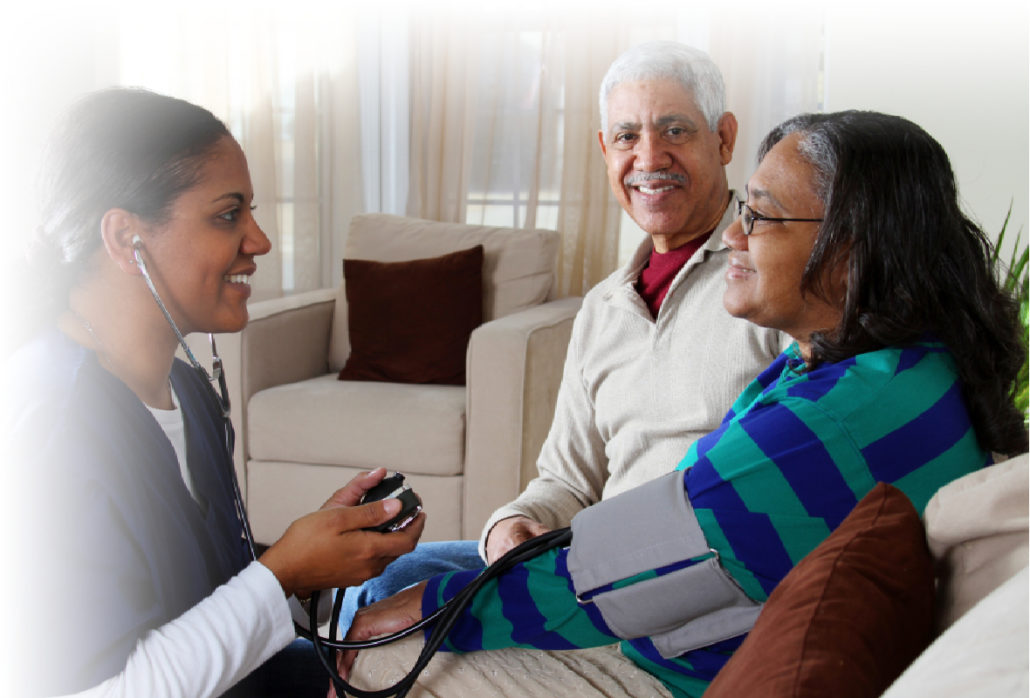 To get started Pegasus' staff of medical professionals works closely with your doctors and other health professionals to ensure that all clinical and medical needs are addressed. Our efficient referral and intake process ensures that a clinical staff member sees most patients within 24 hours.
Our team of medical professionals includes Registered and Licensed Vocational Nurses, Physical and Occupational Therapists, Speech Therapists, and Medical Social Workers.
Medicare and commercial insurance plans cover home health care services and Pegasus is contracted with most major PPO and HMO plans. To learn more, just call and our staff will do the work to verify your coverage and benefits. We will obtain the necessary order from your physician and get started right away.
Registered and Licensed Vocational Nurses – Our team of RNs and LVNs provides clinical assessments to develop a care plan in collaboration with your physician.
High Tech Nursing – RNs who specialize in the administration of IV drug therapy, enterostomal nursing (advanced wound care)
Physical and Occupational Therapists – Our therapists work to restore your ability to do day-to-day activities. Through exercise programs, heat and cold massage therapies, pain management, and learning to use canes and walkers, we want to make you as strong and independent as possible.
Speech Therapists – If you are challenged with speech, language, hearing, or swallowing disorders, our specialists will help to restore functioning and communication.
Medical Social Workers – Our team evaluates your home and family environment, provides guidance with problem-solving interventions and access to community resources.
Home Health Aides – Under the supervision of an RN, our Home Health Aides assist you with hygiene, grooming, and meal preparation.
In conjunction with our skilled care services, many of our clients also require personal care services to help them with day-to-day tasks such as bathing, cleaning housekeeping, and meal preparation. Pegasus will coordinate all skilled and personal care services required. We are committed to providing the finest medical and personal care possible. Your quick recovery and quality of life are of utmost concern to us.
Please call us to discuss your in home health care needs:
SKILLED MEDICAL CARE SERVICES














Pegasus Home Health Care is a state licensed and Medicare certified home health agency. Pegasus is rated in the top 25% of Home Health Care agencies in the United States and received the Home Care Elite award from OCS, an independent benchmarking company.