MEET THE PEOPLE BEHIND THE SCENES
The Pegasus Family
Here's a look at the "nerve center" of Pegasus. Our office staff will be happy to assist you with all of your needs.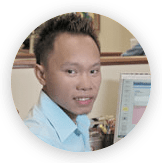 Ryan Abunas, LVN
Oasis Coordinator
"I create the whole picture of our patients which requires me to be a bit of a detective at times but I just love the hunt and the research." Ryan reviews the notes, all documentation and paperwork in a timely manner and compiles all the reports from field staff and RNs (this is my most challenging task!) and does all the diagnosis coding for our patients.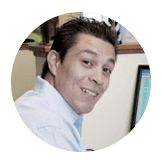 Mike Hernandez
Client Relations Representative
Mike is Pegasus' "face" to the doctors and hospitals we serve, to whom he enthusiastically promotes our quality care and services. He is responsible for maintaining and building relationships and new business development. "Just call me the schmoozer," he says with a chuckle. Finesse and cache, that's our Mike.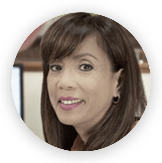 Pilar Huliganga, RN
Clinical Supervisor
"I've been in home health care for over 24 years and just love what I do. I've found my niche in this industry." Pilar overseas all day to day operations and coordinates all patient care services for our skilled care operations. She heads up our close knit team of over 50 professionals in the field including our RNs, LVNs, Physical Therapists, Occupational Therapists, Social Workers, Speech Therapists and Home Health Aides.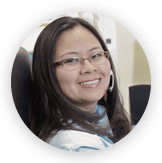 Pamela Johnson
Insurance Authorization Coordinator for Skilled Services
From co-pays to deductibles, to arranging increases and adjustments from insurance companies, Pamela makes sure it gets done. From the first time a referral comes in, she coordinates the benefits and guides the family and patients through the very complicated world of medical insurance benefits.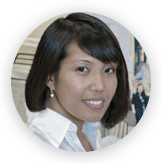 Rhea Umayam-Lua
Manager of Patient Care Coordination
Every morning when she arrives, she hits the ground running as she is the person responsible for ensuring that all patient referrals are expedited within 24 -48 hours. "It's nothing to handle 20 patients in a day, reacting quickly and efficiently to make sure everything is executed perfectly." Communication with hospital staff and doctors and equipment providers and medical needs — that's her role and that's her forte. She takes great pride in ensuring that everything a patient needs is there when they need it.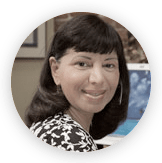 Tina Oz
Administrative Assistant a.k.a. The Nucleus of Pegasus
Remembering back to science class, we can all recall learning that the "nucleus" was the positively charged core of an atom around which all other parts revolved (yes, those protons and neutrons). That's Tina; she's undoubtedly the positively charged core of Pegasus. She's the first person anyone and everyone speak to when they call. From patients to doctors to staff, she fields all the calls and ensures every one of their requests; their needs and their questions are answered or directed to the person who can help. She also wears the rather lofty hat of HR Supervisor screening applicants, performing thorough background checks on all staff, ensuring that all staff is in complete compliance with Department of Health guidelines and all licenses, and certifications are current. In between the phone ringing 300 times a day, administrating all HR policies and procedures, she the one in charge of planning all the parties – birthday, holiday, or routine in-service staff lunches – she's the one-stop event planner.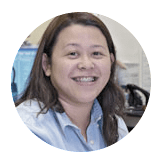 Michelle Prado, Accountant & LVN
Director of Finance
An accountant by profession for years, her interest in Home Health Care led her to also obtain her LVN so she would be more familiar with this very unique world of business and make her more effective in her role. "The jargon alone is confusing if you don't have a medical background." Michelle takes care of all day to day financial operations for Pegasus ensuring sound business decisions are made, billing is done in a timely fashion and the daunting and ever changing laws are always adhered to. And on occasion, Michelle plays the role of visiting nurse.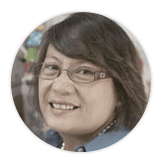 Sokie Paulin
Accounts Receivable Specialist: aka "The Money Magnet"
"I am the person who will help you get your supplies, from canes to wheelchairs; I make sure you have everything you need." Sokie's roles are many; from ensuring patients receive insurance authorizations to performing all billing, collections and tracking of corresponding paperwork from the field and in the office. "I'm the one who translates of all of this paperwork into green bucks so we can keep growing and serving you and our families better every day."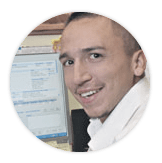 Juan Soacha
Medical Records Coordinator
"I'm the dumpster" he says with a smile on his face. "Everyone "dumps everything here…" that is, anything to do with a patient's chart, both skilled and non-skilled. From a patient's first day with us to their last day of discharge, whether it's 3 days or 3 years, he tracks it all — all doctors orders, notes from field staff — anything and everything goes to Juan.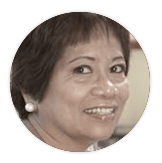 Florian Snyder
Personal Care Billing and Field Payroll
Florian is loved by the Pegasus staff in the field as she processes payroll for all of our field personnel and independent contractors. The other hat she wears is focused on our Personal Care side where she is in charge of all insurance and patient billing for these services. She made a major career change in the past few years that brought her to Pegasus. An engineer in her previous profession, she brings that much valued attention to detail that is so important when working with insurance companies and their billing procedures.
Eileen Rodriguez
Scheduling & Staff Coordinator
Eileen coordinates all staff scheduling for both our Home Health Care and Personal Care services. "There's nothing boring about my job!" she comments. Eileen is responsible for scheduling the different professional staff as ordered by the doctors as well as coordinating all the visits by the personal caregivers. She works closely with the families to develop a clear understanding of their needs and concerns. "I love the camaraderie and the work ethic that is part of my job and working with Pegasus."